About Us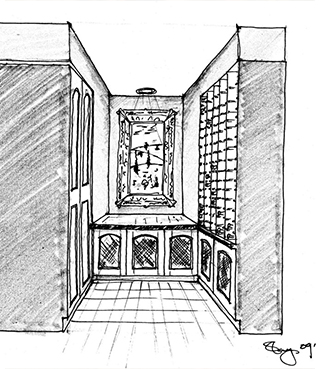 At Slaney Designs, we strive to attend to every need in order to achieve a uniquely one of a kind look and feel. The aesthetics of our plans could not be possible without our client's input, pointing us in the direction that is their dream structure. We will work with your vision while also offering other concepts to deliver what you are looking for.
Stephen Laney, AIA, principal architect and builder, founded Slaney Design in 2001 in Houston, Texas. He personally verifies each aspect of your design, while following the construction process meticulously as the project progresses.
At Slaney Designs, we pride ourselves on focusing on every detail of every project, whether it is an addition, remodel or a new construction. Each plan is given the same amount of attention to assure that the job is completed with care. Creativity, function, form, timeless design, accessibility, reliability, and sensibility are hallmarks of each of our designs.
Slaney Designs is licensed in the states of both Texas & Colorado. We encourage you to spend some time looking at our portfolio of work.
Budgets and inspiration can co-exist